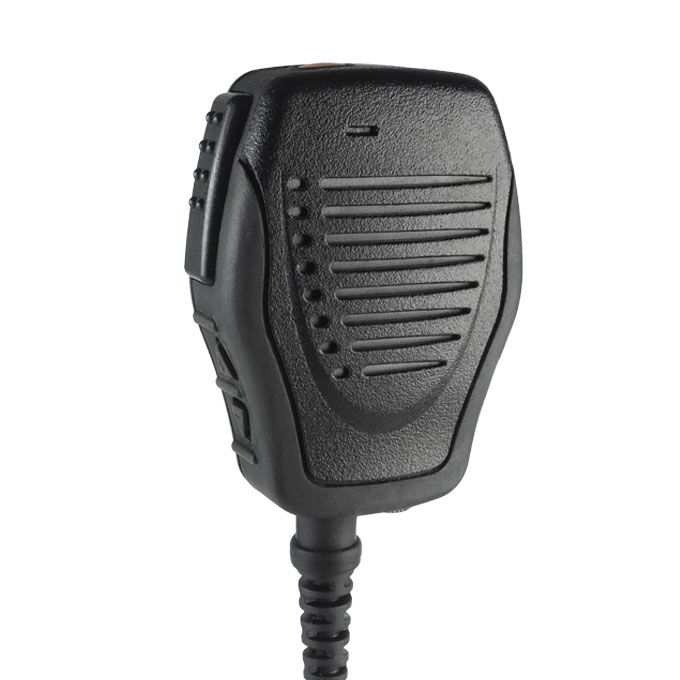 Introducing the H-400, a heavy-duty remote speaker microphone meticulously designed for demanding industries. This robust device is engineered to withstand the rigors of challenging environments, making it a reliable companion for professionals in law enforcement, military, firefighting, construction, and other similar sectors.
The H-400 is IP68 rated, signifying its high resistance to dust and water. This ensures its durability and reliability, even in the most extreme conditions. Its skid-proof design on both sides of the remote speaker microphone makes it perfect for applications where gloves are worn, providing a secure grip and easy handling.
One of the standout features of the H-400 is its microphone noise-cancelling technology. This advanced feature enhances audio quality by suppressing ambient noise and improving voice intelligibility, ensuring clear and effective communication in noisy environments.
The device also includes a 3.5mm socket for an optional earpiece, providing users with the flexibility to receive audio communications in a more effective and seamless manner. The volume control feature allows for easy adjustment of sound levels, making it adaptable to various operational scenarios.
In summary, the H-400 is more than just a remote speaker microphone. It's a comprehensive communication solution designed to meet the needs of professionals in heavy-duty industries. Its superior features and robust design make it a reliable choice for those who require durable and effective communication equipment.