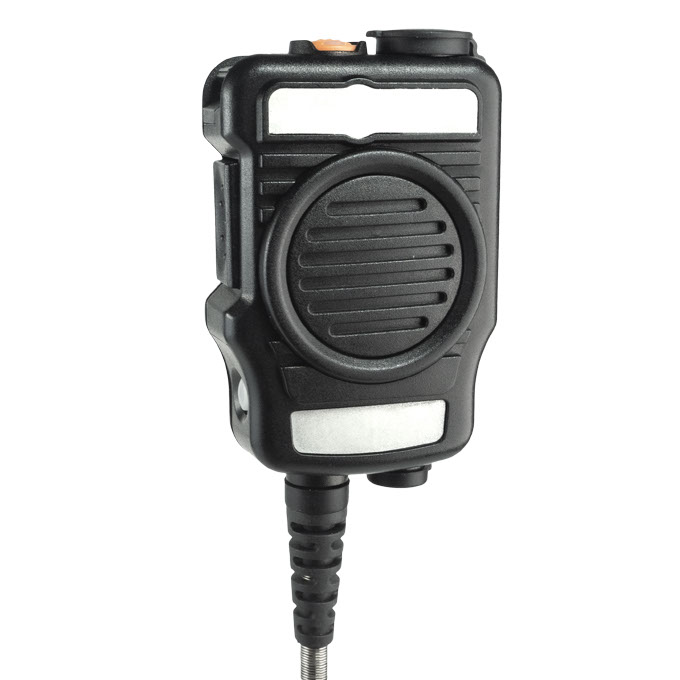 The H-600 RSM is made with military, law enforcement & fire fighter applications in mind.
Built to survive & can be used in hazardous environments & in all weather conditions.
Reflection board on the top makes it easy to be seen in dark & dangerous makes it safe to use.
The H-600 is equipped with a customizable audio socket for Peltor, Saxox, NATO wired headsets. This RSM features Noise cancelling providing superior audio by suppressing ambient noise, improving the audio quality to perfect levels. Compact design with a large front & side Push to talk, Mute & volume functionality makes this solution perfect for hazardous environments.